Programs
|
Partners
|
Videos
|
News
Hudson Link operates in six correctional facilities with eleven college partners across New York State.
For almost 25 years, Hudson Link for Higher Education has provided higher education opportunities to incarcerated people in New York State, as well as reentry resources and support upon their release.
Here's how it works.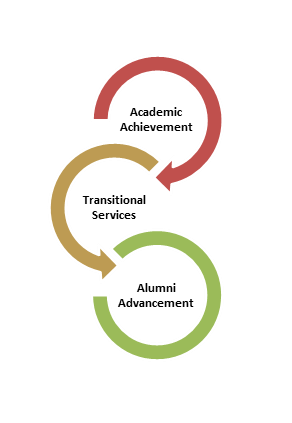 Hudson Link was founded in 1998 and is the only 501(c)3 non-profit in the US run by formerly incarcerated individuals to provide college degree-granting programs inside prisons. Our staff consists of more than 50% formerly incarcerated people who dedicate their lives to giving people like themselves a second chance.
Our holistic program structure follows each student from pre to post-release, providing alumni with a variety of reentry supports to reduce recidivism, restore families, and rebuild communities. Hudson Link's pipeline model provides services from the time a student is incarcerated, through transition, to reentry.
Partnering with accredited New York State colleges, Hudson Link delivers quality undergraduate education that is cost-effective. Educating a full-time undergraduate student is estimated to cost $5,000 annually. Nationally, over 67% of formerly incarcerated people return to prison within three years of their initial release date. However, less than 2% of Hudson Link graduates return to prison for a new crime within this three-year period.
Our alumni return to their families and communities as role models, and 85% are gainfully employed in the field of social services within three months of release.