Taconic Correctional Facility
Hudson Link has partnered with Taconic Correctional Facility offering an associate degree in Social Sciences and a Bachelor's degree in Politics and Human Rights through Marymount Manhattan College.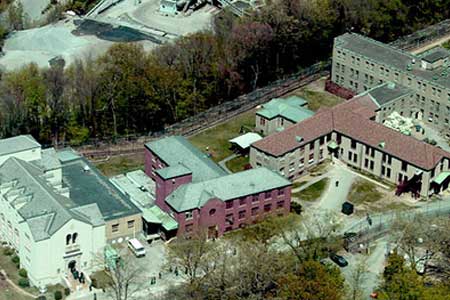 About Taconic Correctional Facility
Taconic Correctional Facility in Bedford Hills, New York is a medium security prison for women operated by the New York State Department of Corrections and Community Supervision (DOCCS). In 1901 it opened as the New York State Reformatory for Women between the ages of 15 and 30 and in 1926 the Department of Corrections took over the reformatory and eventually converted it to a medium security prison.
Taconic offers a range of educational programs to help women obtain their GED while incarcerated including classes in Pre-General Equivalency Diploma (Pre-GED), General Equivalency Diploma (GED) and English as a Second Language (ESL).
Hudson Link for Higher Education in Prison sponsors Pre-College and College classes at Taconic, in partnership with Marymount Manhattan College, Columbia University and Vassar Colleges.