Mount Saint Mary College
As reflected in its motto "Doce Me Veritatem" (Teach Me the Truth) Mount Saint Mary College, founded by the Dominican Sisters of Newburgh, is an independent, coeducational institution committed to providing students with a liberal arts education to prepare them for lives of leadership and service. Through a variety of majors and professional programs, students are also prepared for career entry or graduate and professional studies.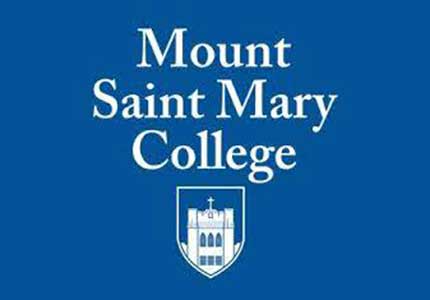 About Mount Saint Mary College
Consistent with Judeo-Christian values and the Dominican tradition of education that values the inherent worth of the individual, the mission of Mount Saint Mary College is to create an environment that fosters close student-faculty interaction that enables students to reach their full potential as lifelong learners. Mount Saint Mary College strives to provide a stimulating environment that promotes the intellectual and personal growth of undergraduate and graduate students.