Greene Correctional Facility
In January 2014, Hudson Link for Higher Education in Prison expanded its college programs and sponsors an associate degree in Individual Studies through Columbia-Greene Community College at Greene Correctional Facility.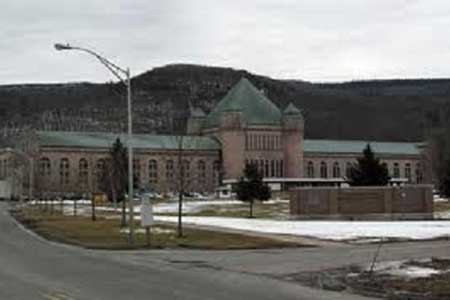 About Greene Correctional Facility
Greene Correctional Facility is a medium-security men's prison with a population of approximately 1,600 in Coxsackie, NY, about 30 minutes south of Albany. This partnership expands Hudson Link's reach further upstate than ever before. Additionally, approximately 50% of Greene's population is under 21; Hudson Link has traditionally worked with older populations, so this is an exciting opportunity to impact a younger population.
Greene offers a wide variety of programs to the population there, including a range of vocational programs, such a masonry, electrical, and horticulture. They also offer Adult Basic Education (ABE), Pre-GED, and GED courses. Greene is one of the only facilities in New York that offers the New York State Plus program, an advanced GED program designed to prepare students for college-level work.
Hudson Link sponsors pre-college and college programs for a group of approximately 50 students at Greene, partnering with Columbia-Greene Community College. Admission to the program is competitive and highly sought after within the facility.