Shawangunk Correctional Facility
In October 2016, Hudson Link partnered with SUNY Ulster and launched an associate degree-granting program in Shawangunk Correctional Facility.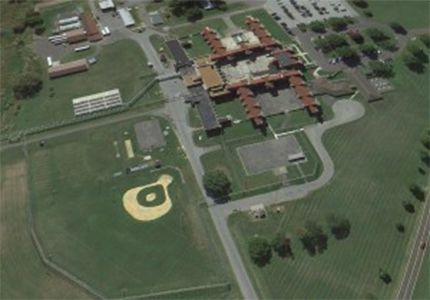 About Shawangunk Correctional Facility
Shawangunk, a maximum security facility which houses 558 men, was originally built in 1983 near the existing Wallkill Correctional Facility, a medium security prison. The co-location was designed so that services by both facilities could be shared, reducing the costs of each prison.
The current facility was constructed in 1985 and is located in the Town of Shawangunk, right outside Wallkill, NY. Men are offered occupational training in the category of building maintenance with specialized training in carpentry, electricity, and plumbing.