New Beginnings creates and operates supportive temporary housing for alumni without access to safe and secure spaces upon release.
---
How It Works
With our New Beginnings initiative, Hudson Link is leading the way by utilizing the efforts of our released alumni to construct transitional housing intended to improve outcomes for other returning citizens. Our people rebuild local homes – while rebuilding their lives.
Construction & Transitional Employment
The heart of New Beginnings is the purchase and rehabilitation of dilapidated housing near our office in Ossining, New York.
Hudson Link alumni are engaged in the renovation of these properties, working side-by-side with trade professionals to gain real-world, meaningful work experience that will help nurture a sense of value, accomplishment, and self-reliance – and provide a critical basis for future employment. In this way, we intend to empower formerly incarcerated people to improve their own lives and the lives of those that follow in their footsteps.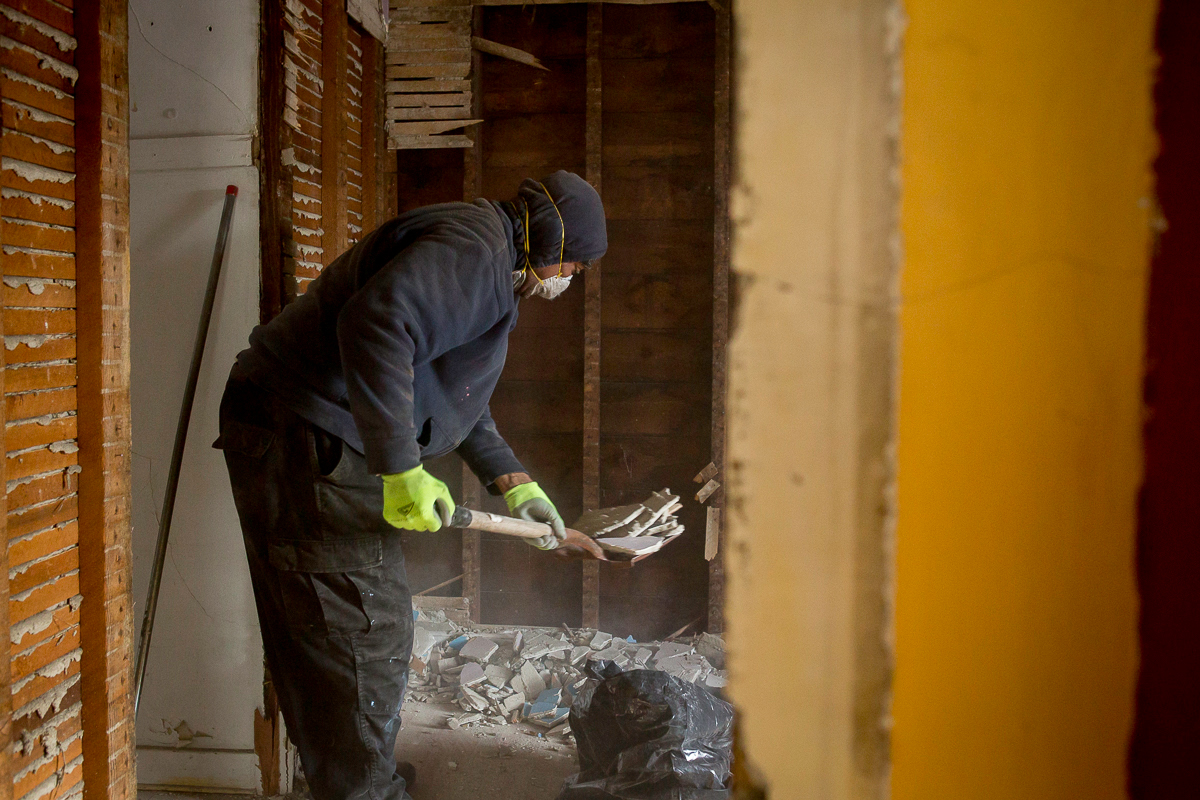 Transitional Housing
After renovation, Hudson Link operates the restored properties as temporary housing for returning program alumni. We understand that reentering citizens face a complex matrix of needs, especially when it comes to housing. With New Beginnings, Hudson Link provides a safe and stable temporary home, free of charge, while our released alumni get back on their feet.
In September 2019, we officially opened the first New Beginnings house. All available beds were filled in a matter of weeks, and the house has remained at capacity since it opened. In April 2022, we opened our doors to the first women's New Beginnings house, affectionately commemorated as "Mo Place" after the beloved late Hudson Link Academic Coordinator Arlene "Mo" Mohammed.
We are currently at full capacity at both of our transitional houses and have an expansive waiting list of incarcerated students who are in dire need of housing. We hope to open our third New Beginnings house by the end of 2022, and have just purchased a fourth house with the support of our generous donors!
Case Management
In addition to safe and stable housing, New Beginnings provides newly released alumni with case management support to further their education, find housing, seek employment, and—most importantly— help them rejoin and enrich their communities!
Though Hudson Link has always offered informal, responsive support to our students and alumni when they come to us with specific needs, we were finally able to add a staff member whose time was fully dedicated to the more clinical wraparound services that people often need during the transition from prison to the community.
Our newly hired Reentry Case Manager works directly with all residents in our New Beginnings housing program, as well as any Hudson Link alumni, to connect and refer them to specific services, allied organizations, and life-skill resources.
---
Testimonials
Stay tuned for more updates! As always, thank you for your continued support; we could not do this work without you.