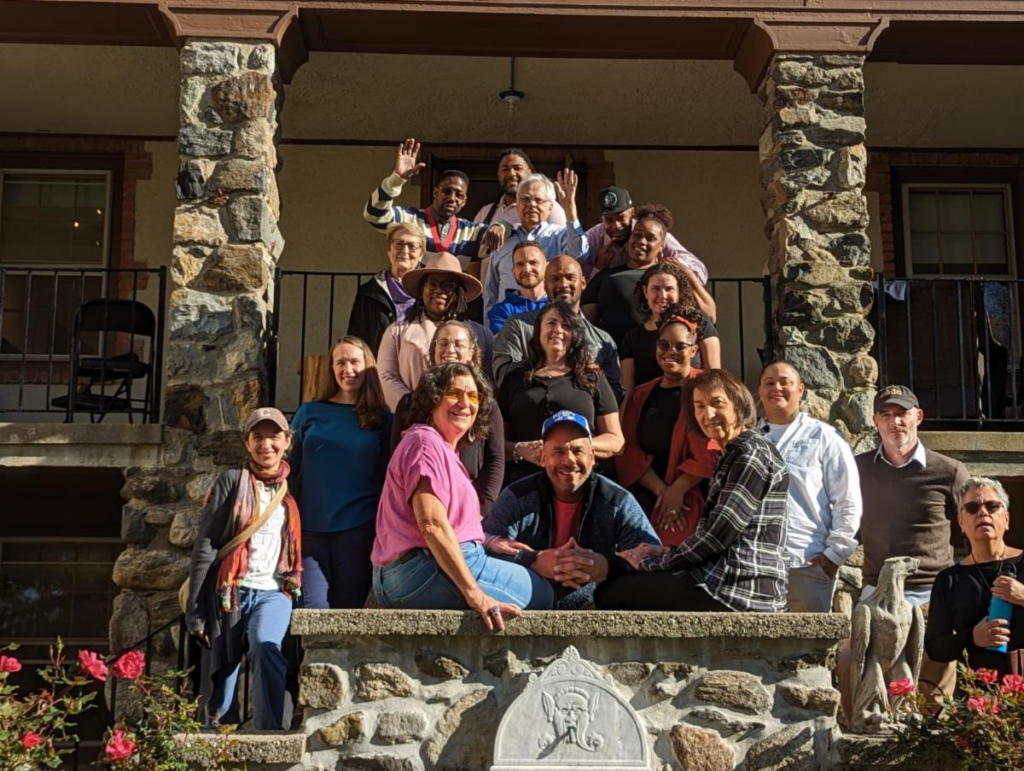 On Thursday, November 3rd, we hosted our second annual Faculty Retreat at the Bethany Arts Community. This year's retreat supported and celebrated the good professors who spend their nights and evenings teaching across our six facilities. Our professors work tirelessly to help Hudson Link students reach their academic goals, and it's our privilege to spend a day honoring their contributions. 
We focused on relaxation and alumni input, holding hybrid sessions, a gentle walk, and community-building activities. In the morning, a Faculty Development Session led by Academic Coordinator Austin Dacey was followed by an Alumni Panel led by Hudson Link staff Christine Fils-Aime Cineas and Deb Fitzgerald.
After lunch, we reveled in community by getting outside to enjoy the beautiful weather together on an easy trail guided by Hudson Link staff. Thank you to everyone who made this day possible! We'll see you next year!