We are pleased to welcome Sequan Prude as our new Academic Coordinator at Sullivan Correctional Facility.
Sequan comes to us from 6 years in the human services field, working with different populations ranging from people experiencing homelessness, people with intellectual and developmental disabilities, and people seeking employment.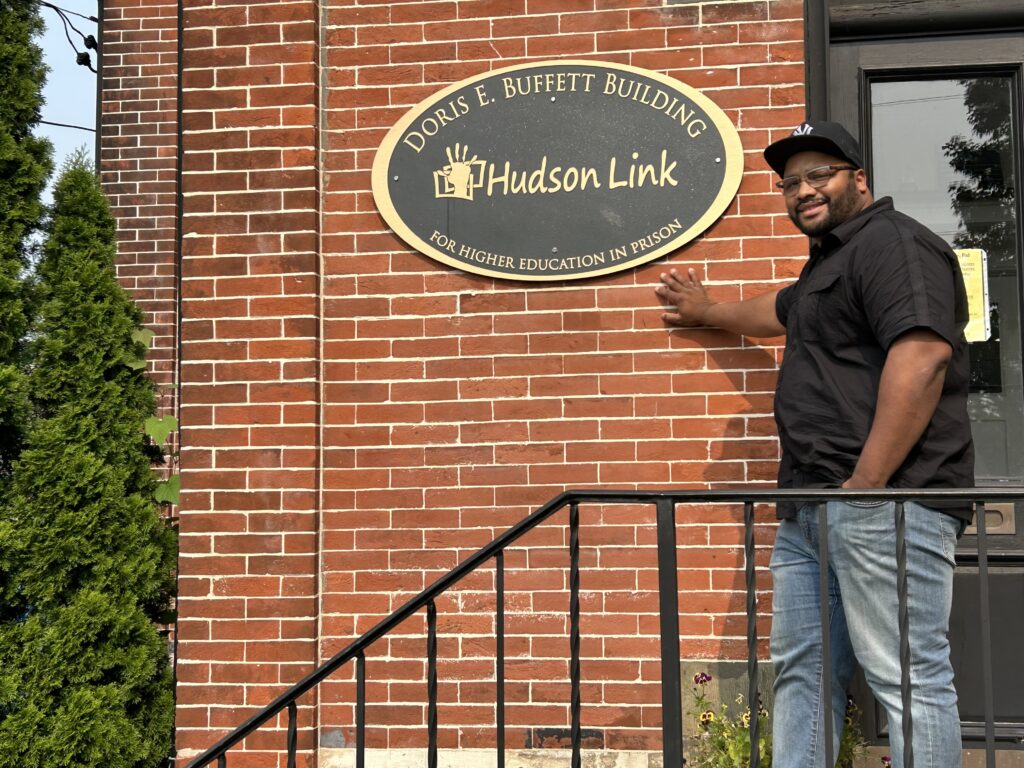 Before arriving at Hudson Link, Sequan was a Program Director for a nonprofit that served formerly incarcerated people by offering therapeutic and empowerment programs. He still coordinates and facilitates a reentry program called "Coming Home," which focuses on healing the trauma of incarceration and reintegrating formerly incarcerated people into the community.
Sequan is a Hudson Link alumnus and was the Hudson Link Mercy College 2017 Valedictorian. When asked about accepting his position, Sequan shared, "I never thought I would be voluntarily stepping back inside of a prison after spending almost all of my adult life in them. But I know what education did for me when I was behind those walls. It gave me something that I didn't think I could afford to entertain — hope. Learning gave me the outlet to see beyond my bleak reality and envision something greater. Getting the opportunity to help people on the inside do the same is one of the most fulfilling feelings I've ever experienced."