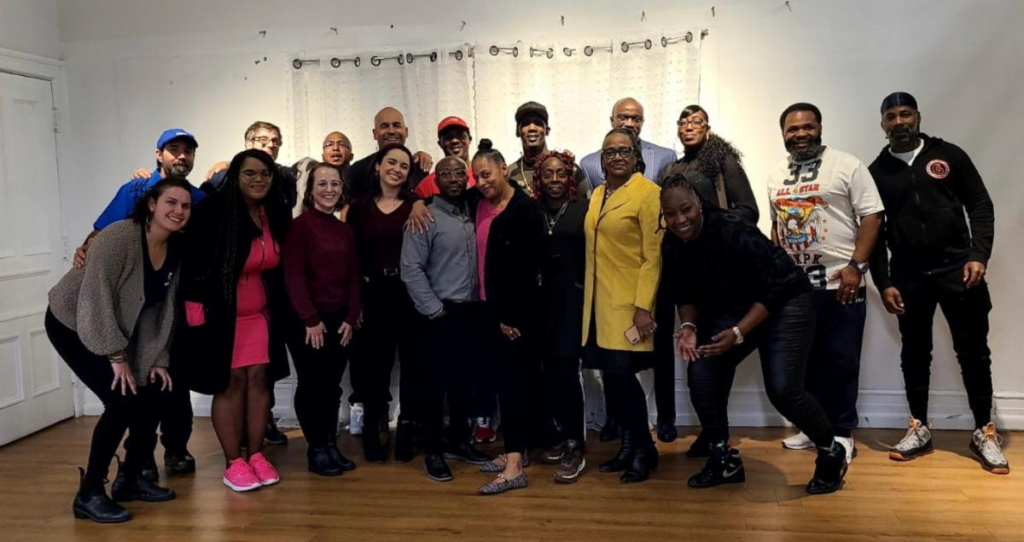 Last Thursday, October 6th, our Hudson Link staff made the six-hour drive to spend time with our outstanding Western NY Alumni. This is our second gathering in western New York in 2022, and we're so fortunate to be able to share space, catch up, and strengthen our connections to our folks in this region.  
The event featured opportunities for alumni to register to vote, several guest speakers, and even a surprise spoken-word performance! Precious Bedell, Assistant Director of Community Outreach from the Rochester Educational Justice Initiative (REJI), visited with our alums and shared the resources REJI provides. Juan Smith from Club House of Buffalo discussed the critical opportunity their program offers Buffalo youth and ways our alumni can be involved to support their efforts. Their presentation also highlighted a moving guest performance by a young artist, 'Storm,' who shared some of the spoken-word poetry he created at a Club House of Buffalo workshop.
Thank you for hosting us, Buffalo! We're so grateful to everyone who came out and to our Alumni Services team for continuing to create these important community spaces. Be sure to check out the full photo album here!