On Tuesday, August 23, several members of the Hudson Link team made their way down to ring the bell and open trade for the world's largest stock exchange, broadcasting here in NY and around the world about the transformative power of higher education in prison. The ceremony of ringing the opening bell at the New York Stock Exchange (NYSE) bell has a significance that dates back to the 1870s, according to research done by the NYSE, and is an honor that offers a select few local and global leaders a chance to showcase their services.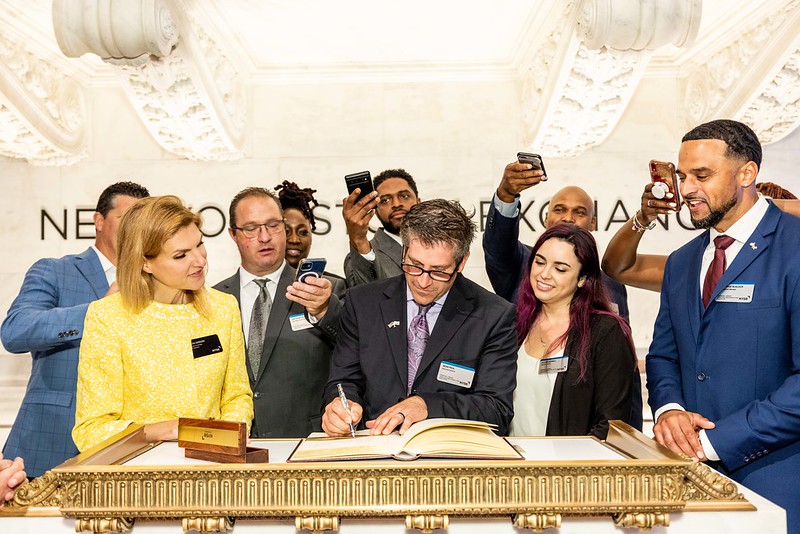 We're honored to promote our mission and broadcast our services and support on a global stage. Be sure to check out the full photo album from our trip to the NYSE here.
Photo Credit: NYSE Group, Inc.