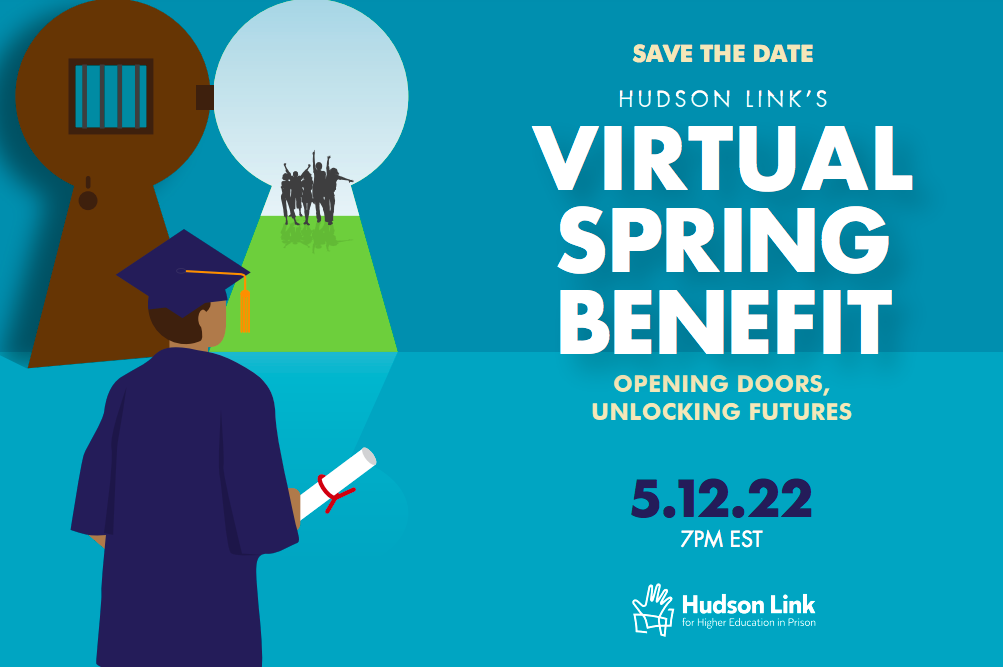 We announced a few weeks ago that Hudson Link was planning a virtual benefit for this spring and we are back with more information and a registration page!

Out of an abundance of caution for the health and safety of the entire Hudson Link community, the 2022 Spring Benefit will be held virtually. This one-of-a-kind event will be completely FREE to attend and will feature exciting updates about our organization and two incredible new award winners!

We are currently accepting contributions towards this event as well as pledges and donations to join the 2022 Benefit Committee. Be sure to check out the registration page here and RSVP today!
The 2022 Spring Benefit Award Winners Are….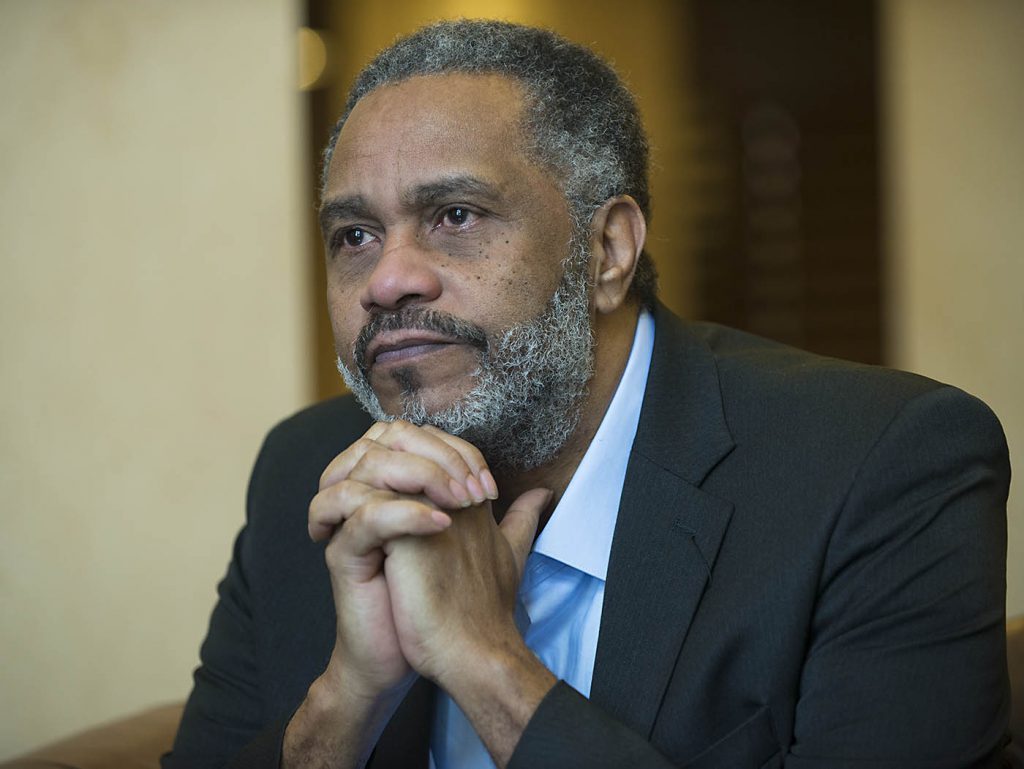 One of our favorite parts of the annual spring benefit is the opportunity to recognize and honor some spectacular advocates and agents of change in the field of criminal justice reform. This year, we have selected two remarkable individuals to receive the Brian S. Fischer Award and the Bill Webber Community Service Award.

The 2022 recipient of the Brian S. Fischer Award is the critically-acclaimed author and formerly incarcerated advocate Anthony Ray Hinton. Anthony Ray Hinton's story is a decades-long journey to exoneration and freedom. In 1985, he was wrongfully convicted of two unsolved murders in a decision that would take more than 30 years to overturn. In 2015, with the assistance of Bryan Stevenson and the Equal Justice Initiative, Mr. Hinton was finally released.

Three years later, Mr. Hinton published his book, The Sun Does Shine: How I Found Life and Freedom on Death Row, which was selected for Oprah's Book Club and is a New York Times bestseller. Mr. Hinton has dedicated so much of his time and career to spreading his story and experience to advocate for other currently and formerly incarcerated individuals. Mr. Hinton perfectly encapsulates the intrinsic meaning behind the Brian S. Fischer Award, which is why we are so excited to recognize his achievements and work this spring.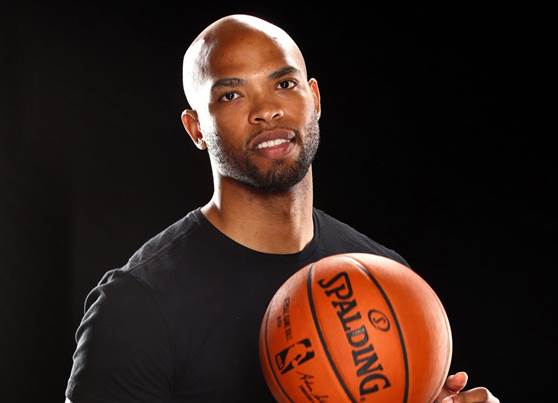 Our next award recipient is a true first for Hudson Link. In past years, we have had the pleasure of recognizing some very influential and accomplished people for the Bill Webber Community Service Award. Still, this year's award winner is in a category all his own. Our Bill Webber awardee is none other than the philanthropist and professional basketball player Taj Gibson! 

Taj Gibson is most recognizable for his phenomenal career playing for the Chicago Bulls and returned to his hometown to start playing with the New York Knicks in 2019. We will be honoring his work as the founder and namesake of the Taj Gibson Foundation. The Taj Gibson Foundation works to provide resources and inspiration to the youth of New York City to help keep them healthy and reach their full potential in life. In founding this organization, Mr. Gibson was inspired by a family member who was incarcerated at a young age. Together they run the Taj Gibson foundation and have made a difference in the lives of so many young New Yorkers.
Please help us honor these two incredible leaders and RSVP to attend our Virtual Spring Benefit today!