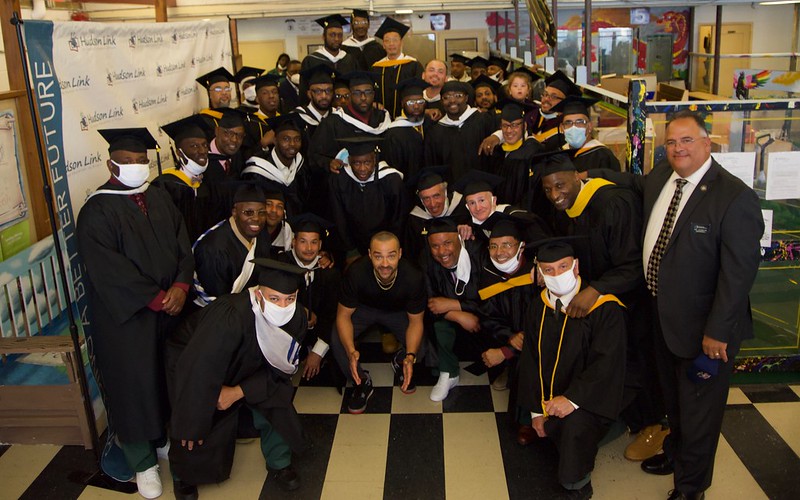 The college program at Sing Sing was Hudson Link's inaugural site and has been one of the most prominent parts of our work for over two decades. It feels amazing to return to in-person recognition of our students' hard work and dedication through one of the most unprecedented and unpredictable times in Hudson Link's history.
The 2022 class of graduates at Sing Sing features a total of 40 degrees conferred by our long-time partners at Mercy College. Twelve students received a Bachelor of Science degree, and 28 students received an associate of science degree.
Over the course of the day on Wednesday, June 1st, administrators from Mercy College, Hudson Link, and the Department of Corrections came together to recognize the incredible achievements of these graduates. Jesse Williams, a well-known actor of "Grey's Anatomy" fame, activist, director, and producer, delivered a heartfelt address wherein he congratulated the accomplishments of all the Hudson Link graduates assembled on that morning and those who had come before them.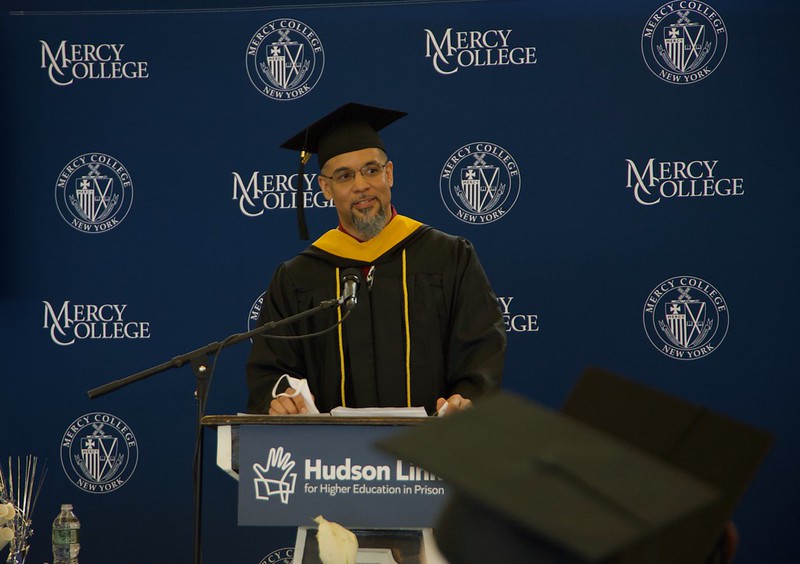 The Valedictorian, Terence C. II, also delivered an inspirational address to the Class of 2022 at Sing Sing, speaking about the unbelievable obstacles he and his peers had overcome in order to be standing in that auditorium.
If you would like to see the full album of pictures from the Sing Sing 2022 graduation, be sure to visit the Hudson Link flickr page!