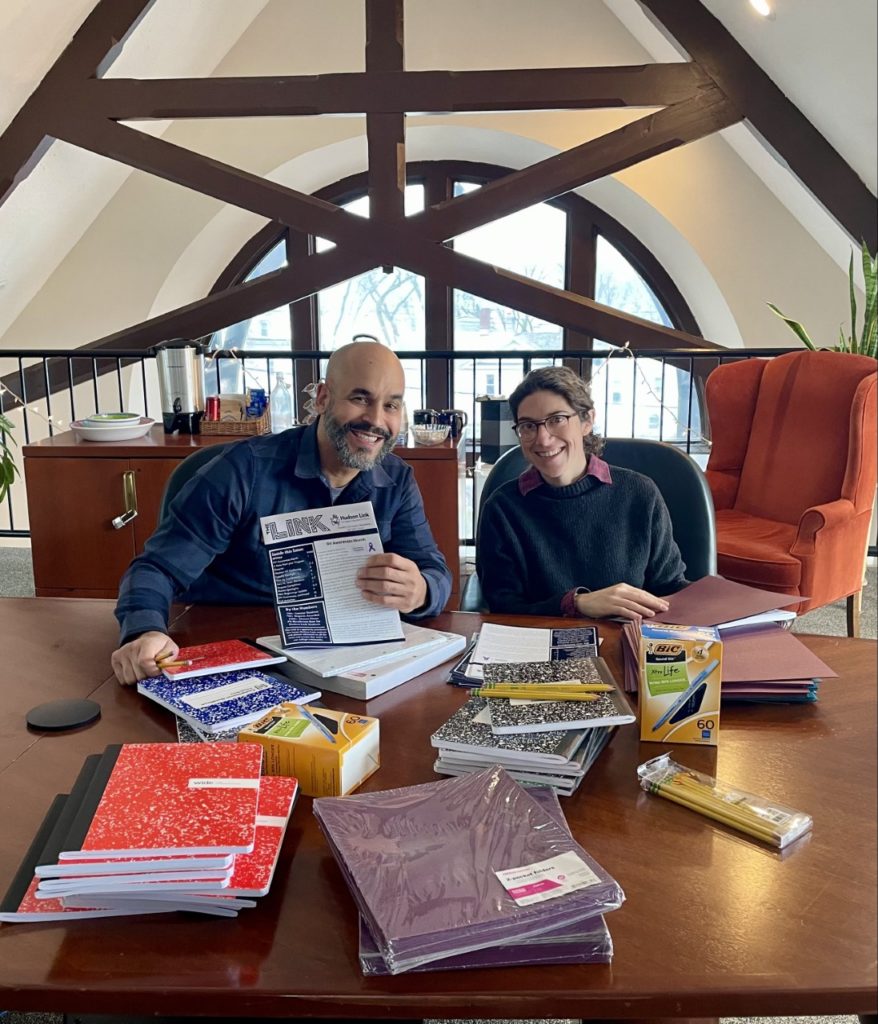 Stormville, NY–Hudson Link for Higher Education in Prison has announced the launch of its sixth site for their college-in-prison program starting in the Spring 2022 semester.
The program will be housed at Green Haven Correctional Facility, a maximum-security prison standing in stark contrast to the rolling green hills of Stormville, New York. Behind imposing 40-foot walls equipped with guard towers reside 1,300 incarcerated people, many of whom are eagerly waiting for an opportunity to pursue higher education.
This new program will offer an Associate Degree in Individual Studies in a partnership between Hudson Link for Higher Education, Columbia-Greene Community College, and the NY State Department of Corrections and Community Supervision. Students will enroll as C-GCC students and attend classes four days a week in the evening. As the program develops, Hudson Link plans to establish a bachelor's degree pathway at the facility.
Since 1998, Hudson has partnered with nine colleges to award over 750 degrees across program sites, helping currently and formerly incarcerated people positively impact their own lives inside and outside prison walls. Over 1,300 alumni of the program have returned home from prison, many going on to become leaders and role models sending positive ripple effects through their families and communities. They are more equipped for economic and social success and more likely to find meaningful employment upon release.
Expanding into Green Haven will extend these opportunities to a new group of incarcerated people. "Green Haven holds an important place in my heart. I spent eight years there, and it is where my life began to change for the better," said Joel Jimenez, Program Director for Hudson Link. "I want to afford that to other people behind the wall. I want them to know that life does not end behind these walls and bars and that Hudson Link can help to prepare them and be there every step of the way to return home as contributing members to their community."
Mr. Jimenez speaks from direct experience about the transformative power of education after spending twenty-two and half years incarcerated and graduating as the 2010 valedictorian for Hudson Link's program with Mercy College at Sing Sing. After coming home, he joined the organization's staff in 2016, eventually becoming the program director overseeing all the college programs and alumni services. He is now leading the launch of the new program at Green Haven. "Saying yes to education is saying yes to a better and brighter future," shares Jimenez. "Education is a great equalizer. It allows us to see beyond just our own experiences and use critical thinking to see things from a more balanced mindset."
Hudson Link and Columbia-Greene Community College have previously partnered to provide degree-granting college coursework at Greene Correctional Facility in Hudson, NY. "Since its founding more than 50 years ago, Columbia-Greene Community College's mission has focused on expanding opportunities and promoting personal growth for thousands of students," stated Dr. Carlee Drummer, President of Columbia-Greene Community College. "The College deeply values its long affiliation with Hudson Link and welcomes the new partnership with the Green Haven Correctional Facility that will continue a long legacy of providing top-notch educational experiences for incarcerated members of our community."
Applicants to the program expressed aspirations to further their personal growth. One prospective student shared, "given the opportunity to obtain higher education through this program would be a dream come true and allow me to enhance the skills I have been learning while participating in [other] programs."
Some recognize that education will better enable them to contribute to their communities. "I have been in Green Haven for a little over ten years and have taken great strides in self-improvement, responsibility, community development, personal development, and most importantly, the resurgence of my character inside and outside of the prison system. I will be honored to enroll in Hudson Link's prison degree program to have the chance to educate the younger generation, especially at-risk youth."
Hudson Link will employ Rachel Boehr as a full-time Academic Coordinator at the facility playing a critical role in supporting students through their academic journey and facilitating the sometimes-complicated logistics of running a college program inside a prison. According to Boehr, "there has been great energy from our prospective students at information sessions and throughout the application process. We've received over 100 applications so far. Everybody from the college to the correctional staff has been supportive, and the students are motivated to succeed. We're just happy to be facilitating that."