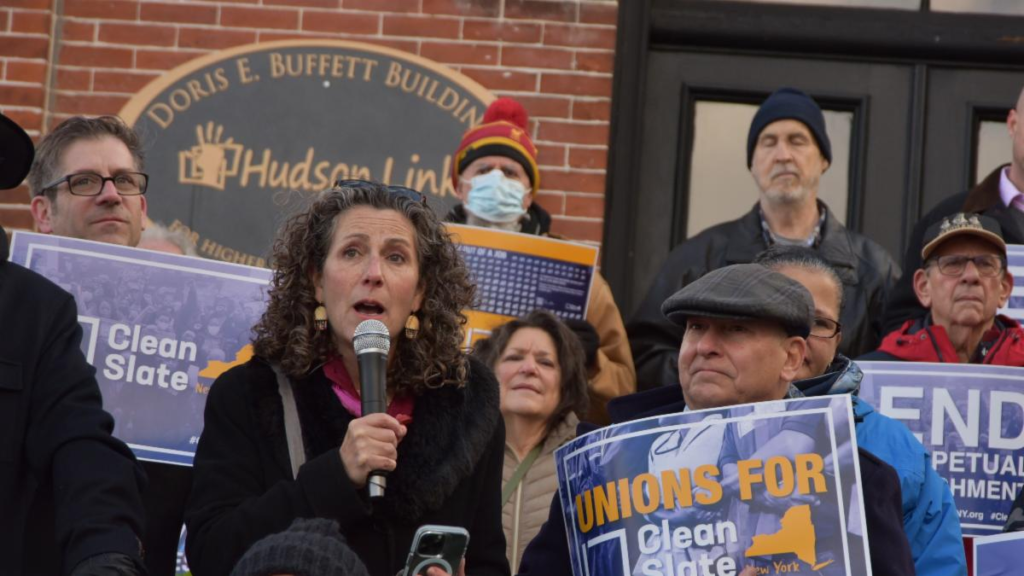 On Thursday, December 1st, Hudson Link hosted a rally and press conference as part of a statewide day of action in support of Clean Slate NY.
The rally was held right outside our headquarters in Ossining, with participants from all over Westchester. Hudson Link alumni Hilberto Ramos emceed the rally and presented our speakers, including Assembly Member-elect Dana Levenberg, New York State Assembly Member Christopher Burdick, and our Board President Christina French, as well as some notable Hudson Link alumni! The cold weather was no match for our fervor and the rally was a great success!
The Clean Slate Act is a bill (S1553D/A6399C) that would automatically clear a New Yorker's conviction record once they become eligible, ensuring that they aren't punished beyond their sentence. At Hudson Link, we know and are proof that formerly incarcerated people have the potential for greatness and desire to be full and fair participants in economic and civic life. As part of the Clean Slate Coalition, we're joining the fight for Clean Slate NY to become law at the beginning of the next legislative session.
You can watch the entirety of our rally for Clean Slate here, check out photos from the day here, and learn more about getting involved to #EndPerpetualPunishment here. #CleanSlateCantWait!