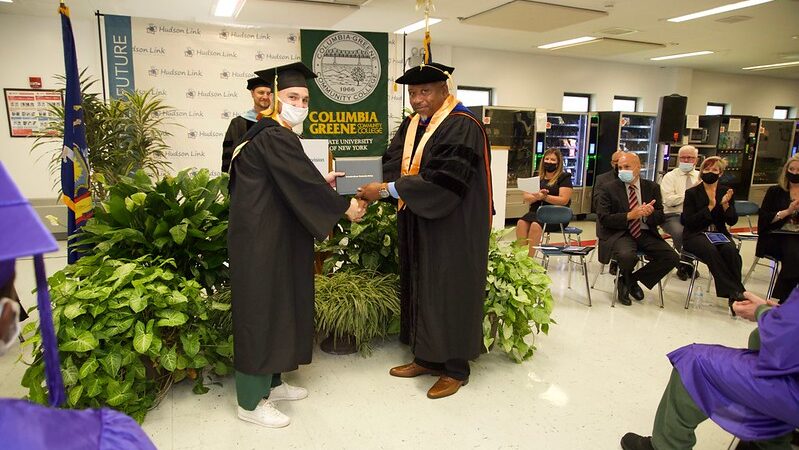 On June 22nd, Hudson Link was lucky enough to host another in-person graduation ceremony, this time at Greene Correctional Facility. The class of 2022 at Greene consisted of three students who received their associate degrees in applied science and individual studies from our partners at Columbia-Greene Community College.
No two educational journeys look alike, and we were honored to be able to celebrate so many kinds of educational accomplishments in one beautiful graduation ceremony.
The Hudson Link students enrolled in the associate program were not the only graduating members of the class of 2022. In a combined celebration, last week's event also recognized the accomplishments of the twelve students who graduated from the High School Diploma Equivalency Program as well as the 30 students who graduated from a vocational certification program.
If you want more pictures taken by Angela James Photography from the Greene graduation, check out the Hudson Link Flickr page or any of our social media pages. Congratulations to all the members of the class of 2022 at Greene!