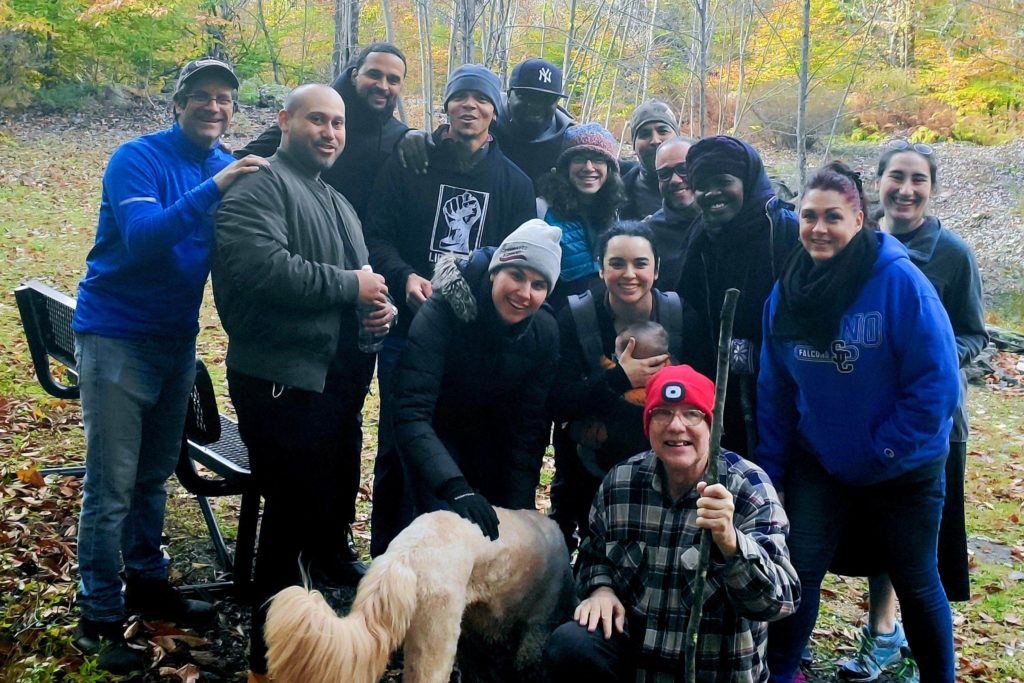 Last month, Hudson Link sent out a heartfelt thank you to all of our supporters for making our work possible and for enabling us to build an environment of fellowship, freedom, and opportunity for our students. Now, as we embrace the end of 2021 and look forward to new growth and opportunity in 2022, we wanted to take you all on a short trip down memory lane to look back on some of our favorite moments from this past year.
Congratulations to the Class of 2021!
Hudson Link – and other college prison programs – has been operating within restrictions due to the ongoing COVID-19 pandemic for the entirety of this year. So while this prevented us from reinstating our usual in-facility graduation ceremonies, we still want to make time and space to celebrate our phenomenal students. This year, we awarded 45 degrees total across all our program sites. 27 of those were associate degrees and 18 were Bachelor's Degrees. We are beyond impressed by our students who overcame increased obstacles over the last two years and earned their degrees.
Thank you to our Academic Coordinators and all of our supporters who helped move mountains and keep classes running to bring these students to the finish line. We cannot wait to continue celebrating our students and their families when in-person graduations resume!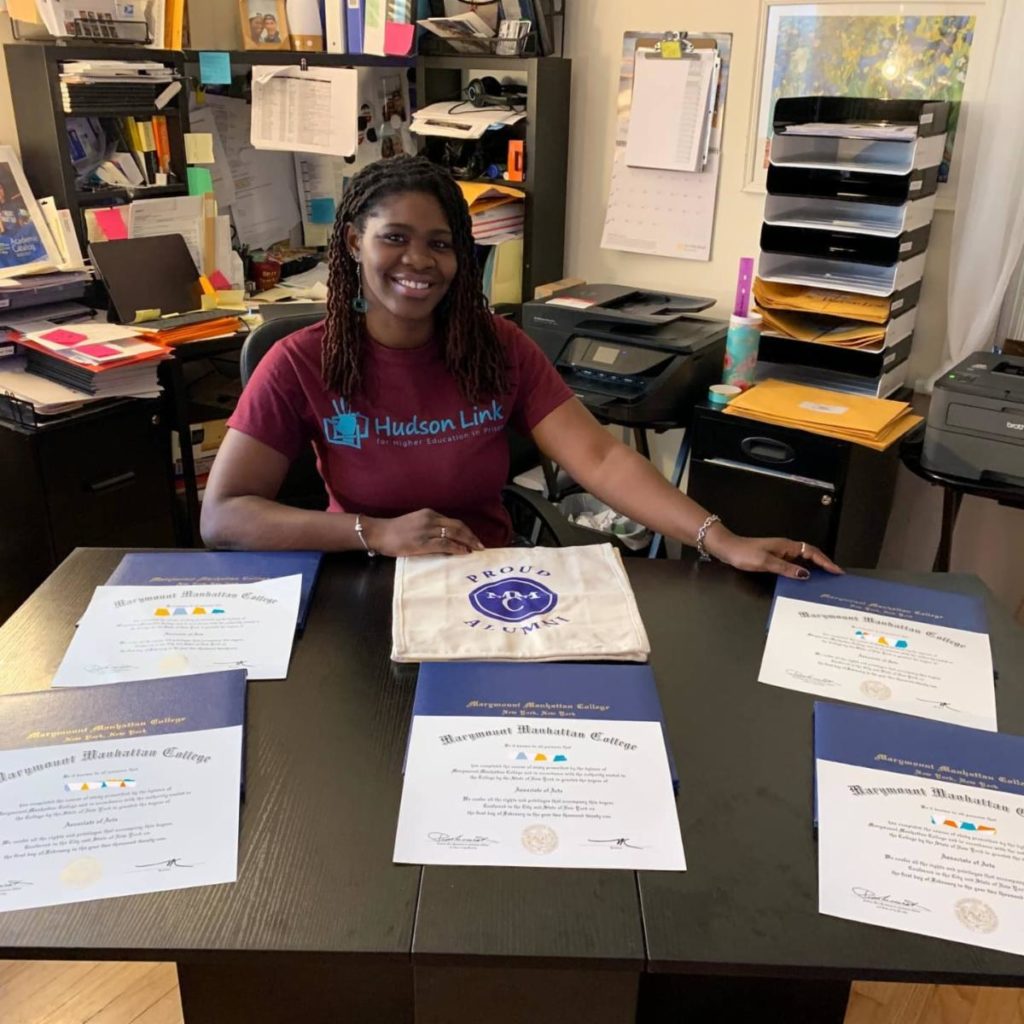 You Made our 2021 Virtual Benefit a Reality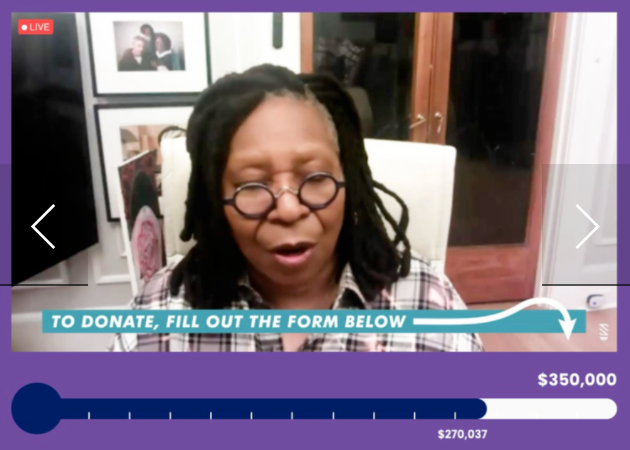 The loss of our 2020 gala was hard felt across the entire Hudson Link family. The annual Spring Benefit Dinner is usually a treasured opportunity to sit amongst friends and collectively celebrate the accomplishments of our students and staff. We were determined to recreate that sense of community in 2021, and what better way than by bringing the Annual Spring Benefit straight to your living rooms.
Working within an entirely virtual medium presented plenty of new obstacles and unforeseen complications. Still, with the unending encouragement from all of you, we were able to build a virtual experience that exceeded expectations.
At this year's gala, we explored the theme of Building Connections and celebrated our entire community's ability to persevere through a deeply challenging year by striving to build community, connection, and mechanisms for support.
We also recognized the work of several outstanding individuals – Demetrius Jifunza, Ani DiFranco, and Zoe Boekbinder, who accepted their awards and gave exclusive interviews. On top of this, we even had a guest appearance by Whoopi Goldberg!
In-person Instruction Resumes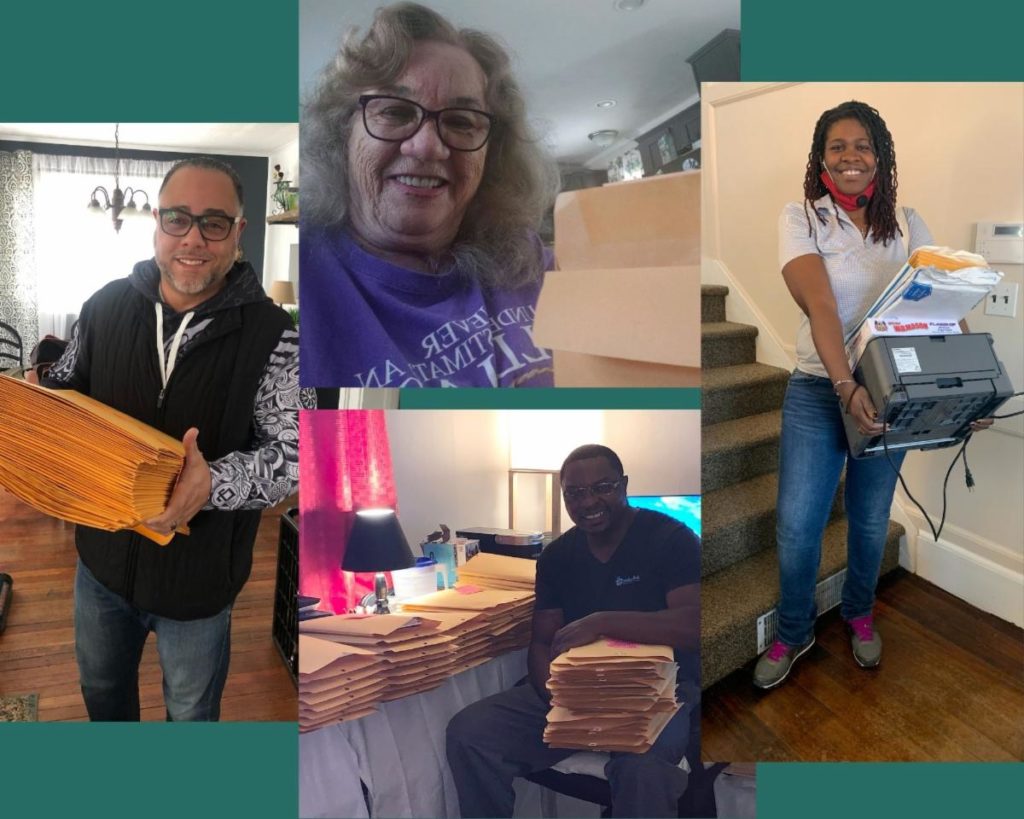 When Hudson Link suspended our in-person college classes in March 2020, we had no idea when we would be able to resume regular face-to-face instruction. The uncertainty of our position led Hudson Link to innovate new and exciting ways of interfacing with our students. We believed that we had a responsibility to our students to create an environment as close to the quality of in-person instruction as possible. This led us to the creation of our synchronous distance learning technology.
By partnering with the Department of Corrections, Hudson Link embarked on a brand new venture where we upgraded all of our college program sites to include one classroom equipped with Webex video conferencing technology. These new classrooms introduced hybrid courses to our curricula and gave our students new alternatives.
After 15 months of no-contact instruction, it was finally deemed safe to return to the facilities. We were allowed to start up the summer semester by offering in-person and hybrid classes once more! Our students and professors all missed the connection and the impact of in-person teaching, but the increased access created by the new videoconferencing technology will continue to be a valuable addition to all of our college program sites.
Rise Up Conference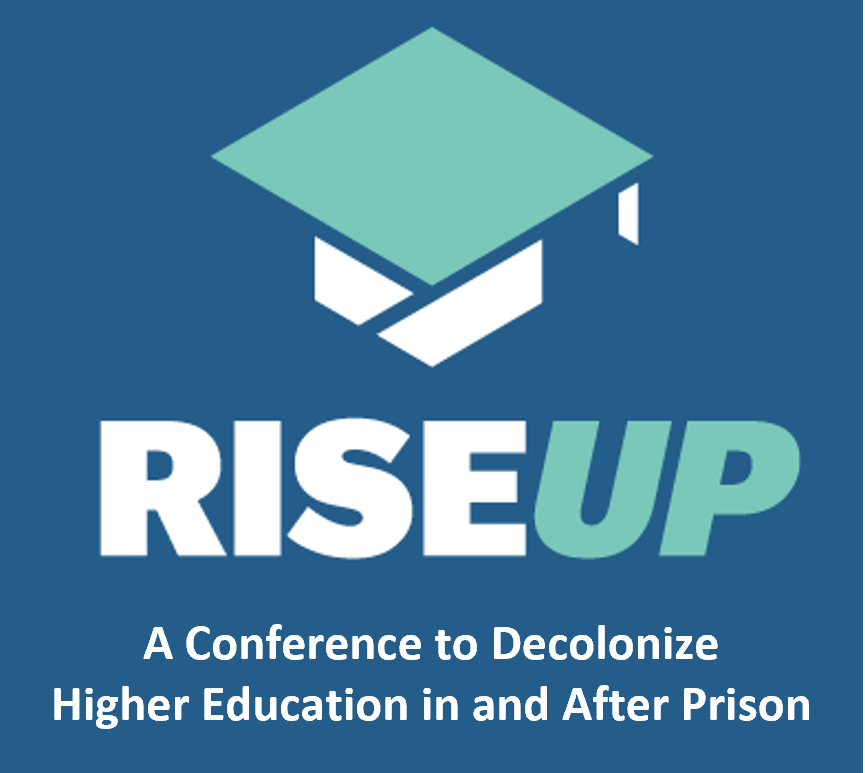 Hudson Link is always looking for ways to increase access and create opportunities for directly impacted people to take on leadership roles. This summer, Hudson Link supported the creation of a brand new conference for higher education in prison that was organized by and primarily featured directly impacted individuals. This inaugural event gave the floor to those with lived experience and carved out space for their ideas, innovations, and reflections like no other conference before it.
With more than 600 individuals registered to attend the conference and nearly $20,000 raised to support the organizers and the speakers, it's clear this event was sorely needed. We are so proud of our staff members and Hudson Link graduates who spoke at or moderated panel presentations, especially those team members who had such a monumental part in making this conference happen. Hudson Link students and staff are constantly on the cutting edge of innovation in our field, and we wouldn't have it any other way.
Upstate Gatherings in Buffalo and Albany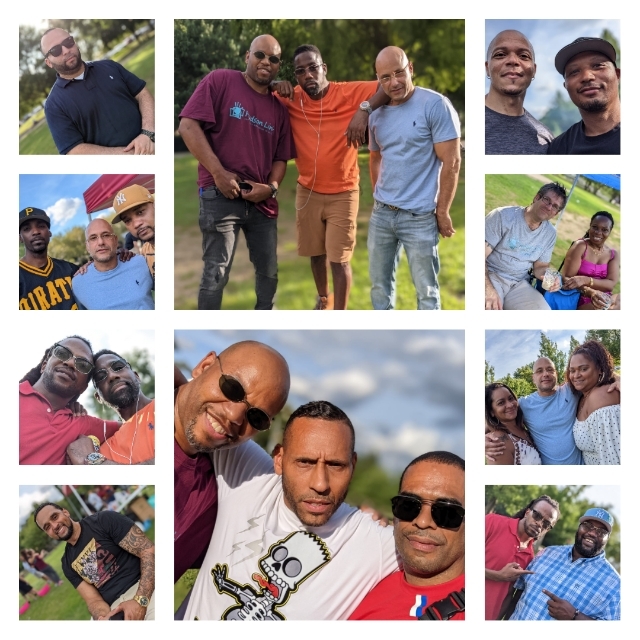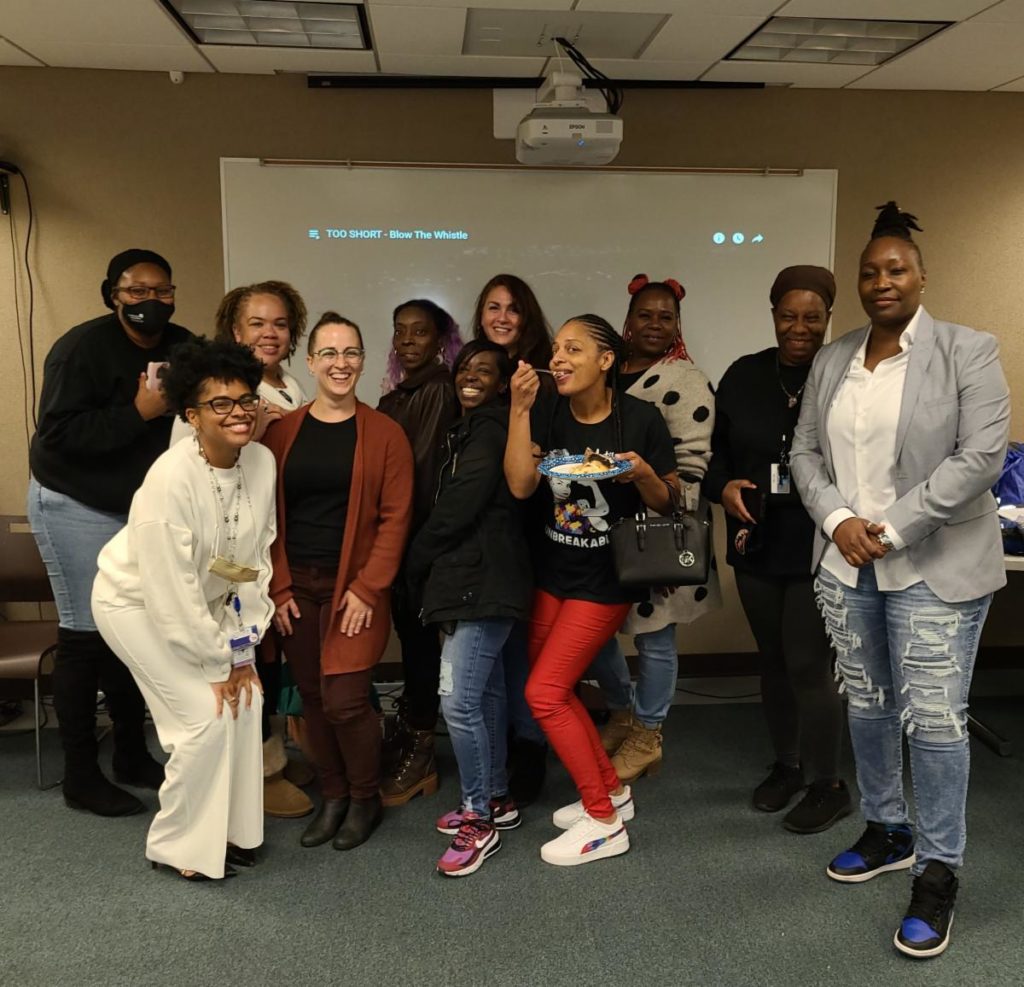 Hudson Link's college classes weren't the only part of our program that had to be transitioned to video conferencing due to the COVID-19 pandemic. We had to pivot our bi-monthly alumni gatherings to an online format, and our community's loss of in-person gatherings was hard felt for 15 months between March of 2020 and June of 2021. However, the warm summer weather and COVID vaccines allowed us to begin hosting in-person gatherings at events like the Alumni Summer BBQ at Flushing Meadows Corona Park!
This Fall, we also continued expanding upstate gatherings for our Hudson Link alumni who live outside the five boroughs. We hosted Buffalo's first-ever alumni gathering and our second Capital Region gathering! We hope to continue creating new upstate alumni gatherings and connecting with more and more of our students across the state of New York.
---
None of our work from this past year would have been possible without our supporters and our amazing students. Our supporters make our work happen, but our students make it worth doing. Everyone at Hudson Link is so excited to close out this year and head straight into the next because we know that we are just on the cusp of even more incredible accomplishments. We hope you all have a safe and wonderful holiday season, and we will see you in 2022!