Hudson Link launches Alumni Services Program to provide reentry support to graduates after release from prison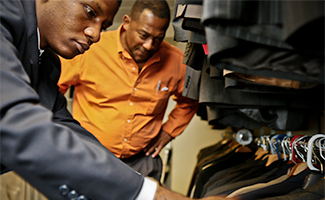 Recognizing the importance of a strong support network, Hudson Link launches a unique and innovative program focused on helping alumni successfully transition back into their families and communities. The goals of the Alumni Program are to increase employment opportunities, strengthen the relationships between alumni, their families and their communities and reduce the risk for re-incarceration.
The Alumni Services Program provides the following: job readiness services, interview attire, laptop computers, mentoring, networking dinners and events, alumni resources guide to assist with the transition from prison to the community, connections to fellow alumni to help navigate the unique challenges of reentry and links to partner reentry organizations for much needed transitional services.