Hudson Link for Higher Education is founded in the wake of elimination of federal Pell and Tap grants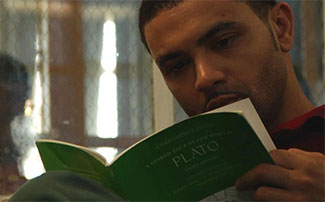 The 1990s ushered in a new "get tough on crime" initiative that dominated local and national politics for a decade. Hudson Link for Higher Education is founded in the wake of the elimination of Federal Pell and Tap grants.
Despite considerable evidence of its positive effects, support for higher education in prisons was collapsing around the country. Federal Pell grants that were once readily available to incarcerated men and women – and provided nearly all of the funding for college programs in prisons – were eliminated. Most states, including New York, also barred incarcerated men and women from state-level tuition assistance programs. As a result, 350 college education programs in prisons across America were reduced to just eight by the turn of the century.
Knowing the devastating effect this would have on prison morale, a group of men at Sing Sing Correctional Facility approached religious and academic volunteers for help. In January of 1998, Hudson Link for Higher Education in Prison was formed to spearhead the restoration of college education in prison. Through private donations and grants from foundations and religious institutions, Hudson Link created a post-secondary education program in conjunction with Nyack College at Sing Sing. The classrooms inside the facility look and feel the same as traditional college campuses: chalkboards, posters of famous authors on the walls, and the familiar all-in-one desk and chair sets that, ironically, are made by incarcerated people at facilities across the state.