Michael Zweig
Board Member
"Hudson Link's middle name is 'hope" and its greatest strength and accomplishment is in its ability—amidst the most barren of circumstances—to restore the hopes, dreams and ambitions of its students and their families."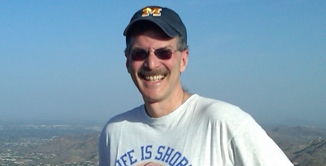 Michael Zweig joined Hudson Link in 2007 after meeting a Hudson Link alumnus and hearing his story of transformation and redemption.
"My hope is that as the number of Hudson Link graduates re-entering society as productive citizens increases, we will begin to look at our prisons differently – as a place for transformation, not only for punishment, and as a place where vital human resources are developed and redeemed."
Mr. Zweig is a partner at Loeb & Loeb, LLP, a national law firm with offices in New York City, Los Angeles, and Chicago. He has a diverse national litigation practice with an emphasis on complex litigation, business torts, entertainment, employment and advertising/media matters.
Mr. Zweig has litigated and arbitrated cases throughout the United States, frequently through trial, and has represented numerous clients in high profile, high-stakes litigation involving false advertising and deceptive trade practices (including Attorney General investigations), shareholder, partnership and accounting disputes, contract, right of publicity, defamation and a wide variety of employment-related litigation.
He is the recipient of Loeb &Loeb's Third Annual Award for Community Service and Professional Achievement and is active in a variety of not-for profit and professional organizations.
Mr. Zweig's interests include playing tennis, basketball, kayaking and hiking. He resides in Westchester with his wife, Michelle Gersen, also an attorney.