Joe Jean
Board Member
"Hudson Link helps so many people gain the confidence and education that will further their successes upon release."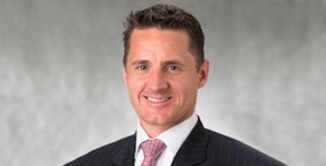 Joe Jean isn't only an insurance litigator and advisor who represents policyholders in claims against their insurance companies; he is a creative business adviser who builds long-term relationships that help him develop ideas to not only help clients win arguments, but avoid them in the first place.
Mr. Jean provides real-world advice, including the pros and cons of actions he recommends. He focuses on property and business interruption insurance for commercial property owners in the education, pharmaceutical, manufacturing, mining, retail, and multifamily housing industries and has represented clients on some of the nation's largest and most important catastrophic property losses, including the attacks on the World Trade Center and natural disasters such as Superstorm Sandy, hurricanes, tornados, floods and earthquakes. Over the past 15 years, Mr. Jean has helped policyholders recover more than $5 billion in damages.
Mr. Jean also advises clients on insurance coverage for matters involving general and product liability, directors' and officers' liability, employment liability, toxic tort liability and governmental investigations. He has practiced in federal and state courts and has represented clients in domestic and international insurance and reinsurance arbitrations and mediations.
An avid cyclist outside the office, Mr. Jean's pro bono work includes acting as national counsel for a nonprofit professional association and representing indigent clients before state and federal courts, including the Second Circuit Court of Appeals. Mr. Jean is also actively involved in representing Superstorm Sandy victims against their insurance companies.