Jason Slivka
Board Member
"Hudson Link provides an opportunity for incarcerated people to access the most important tool to participate in the advancement of society, an education."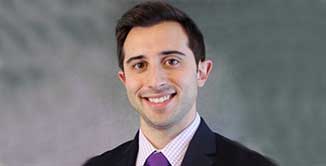 The accounting firm of the future does much more than traditional accounting. It's Jason's mission to help Citrin Cooperman grow and become a full service professional services firm, delivering traditional accounting services as well as advisory and consulting services that provide additional value to the firm's clients. As such, Jason is responsible for the identification, acquisition/ combination, and integration of other consulting and advisory firms into Citrin Cooperman.
Jason is also a leader in the firm's Business Process Outsourcing practice where is he tasked with organic and external growth, operational efficiency, and providing great client service.
Jason sits on the Board of Directors of Hudson Link for Higher Education in Prison. He holds multiple positions on the board including Treasurer, board chair for development and marketing, and member of the strategy committee, and in doing so has lead multiple projects to help grow the organization's capabilities while maintain financial discipline.
Previously, Jason was the Global Sector Leader for Aerospace at Mazars, leading a group of more than 50 professionals in more than 20 countries worldwide. He led the discussion on the sector group's vision and coordinated the team globally, ensuring excellence with a focused strategy. The group's attest, tax, accounting and advisory clients included companies throughout the aerospace ecosystem including the supply chain (manufacturers, suppliers, OEMs and MROs), airport ecosystem (infrastructure, concessionaires and security), operators (airlines, charters, air taxis and other), and financiers (lessors and insurers).