Gary Gordon
Board Member
"I asked to join Hudson's Link's Board after six years of volunteer teaching at one of its programs. Seeing firsthand the immense good the program is doing made me want to get more involved."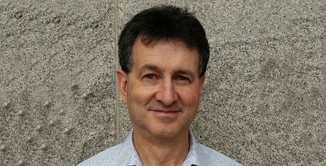 Gary Gordon's career was on Wall Street, where he was primarily a stock analyst covering the housing, mortgage, and consumer finance industries. He also served as a U.S. investment strategist and as a portfolio manager. The bulk of his work career was at PaineWebber and UBS (1988 to 2005). He is now retired.
Mr. Gordon does volunteer teaching at a junior high school and at Taconic Women's Correctional Facility. He also presents financial literacy seminars to college and high school students. He is on the Board of Hudson Link and on operating committees at UJA and the Neuberger Museum.
Mr. Gordon is married with two young adult children. He has degrees from Colgate University (BA '74, philosophy) and The Wharton School (MBA '77, finance).