Elisabeth Wells
Board Member
"Hudson Link offers an opportunity, but it's the students themselves who grasp that opportunity and use it to change their own lives and the lives of others."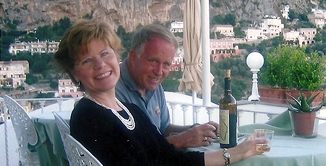 After Elisabeth Wells and her husband Peter attended the 2013 graduation ceremony at Sing Sing, they were hooked on the organization and its mission. She joined the Board a few months later.
"Hudson Link offers an opportunity, but it's the students themselves who grasp that opportunity and use it to change their own lives and the lives of others" she says. "That's what is so inspiring about this organization – those who benefit from the programs we offer are the ones who work the hardest to achieve our shared goals."
Ms. Wells is a native of Virginia but has spent most of her adult life in and around New York City. She has recently retired from a 34-year career as a corporate and international lawyer, most of it in the Legal Department of JPMorgan Chase & Co. She holds a law degree from the University of Virginia, an MA in French Literature from the University of North Carolina at Chapel Hill, and a BA from Sweet Briar College. Before attending law school, Ms. Wells taught at the middle school, high school, and college levels. She is co-chairing the Academic Committee with Hudson Link Board Member Neal Keller.
Ms. Wells is an active member of St. Luke's Parish in Darien, Connecticut, where she currently serves on the Vestry. Before moving to Connecticut she belonged to St. James Church in New York City, serving in a variety of roles there over the years.