Anne Reissner
Director Emeritus
"Hudson Link has shown that education is tranformative; it has helped to transform the lives of individuals, families and even the criminal justice system in New York."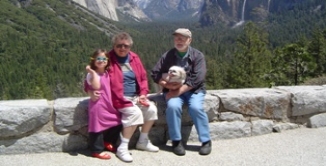 Dr. Anne Reissner is a founding member and past president of the Board of Directors for Hudson Link for Higher Education in Prison. She has been a part of Hudson Link from its early beginnings in 1998, when state and federal funding for college education in prisons stopped and incarcerated men at Sing Sing Correctional Facility reached out to religious and academic volunteers for help. Dr. Reissner believes in the power of education and was instrumental in shaping the vision and mission of Hudson Link.
"Hudson Link has shown that education for persons incarcerated is transformative," she says. "Hudson Link has helped to transform the lives of individuals, families, and even the criminal justice system in New York."
As Director Emeritus, Dr. Reissner hopes that Hudson Link will continue to flourish as a not-for-profit working with a dedicated staff, a committed Board, and many supporters. "These are all necessary to accomplish the important mission of transformative higher education for those incarcerated, as well as providing continuous life-sustaining support for them upon their release back to society."
Dr. Reissner began her professional career as an elementary school teacher. After completing a Master Degree in the Administration of Religious Education, she served as a Director of Religious Education in various Roman Catholic parish settings in New Jersey. In the early 1980's, she enrolled in graduate studies at Andover Newton Theological School and earned the Master of Divinity degree and the Doctor of Ministry degree. She then joined the faculty of St. Francis Seminary in Milwaukee, WI where she served as Director of Supervised Ministry for seven years. She then assumed the position of Academic Dean at the Maryknoll School of Theology in Ossining, NY. Although this graduate theology program closed in 1995, she remained at Maryknoll serving as the Director of Study at the Center for Mission Research and Study at Maryknoll until retiring in 2004.
Throughout her career, Dr. Reissner has served on local and national boards including a term as president of the Association of Theological Field Education, membership on the Association of Theological Schools Committee on Globalization, a term as president of the American Society of Missiology.
Since moving to Tucson in June 2007, Dr. Reissner has become involved in outreach to the homeless and in education concerning the plight of immigrants crossing the Sonoran desert in search of a better life. She is currently serving on the Board of Directors for BorderLinks, and Poverello House, a day shelter for the homeless.