Sullivan Correctional Facility
Hudson Link has partnered with Sullivan Correctional Facility and is sponsoring an associate degree in Liberal Arts, and a Bachelor's program through St. Thomas Aquinas College. In September 2011 Hudson Link for Higher Education in Prison expanded its college programs and now sponsors an associate degree in Liberal Arts through SUNY Sullivan Community College at the Sullivan Correctional Facility.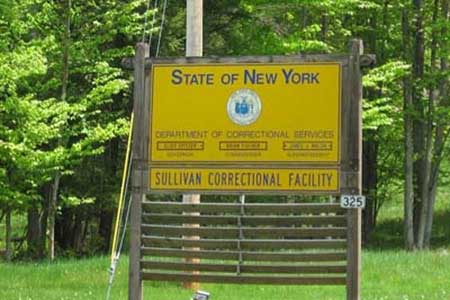 About Sullivan Correctional Facility
Sullivan Correctional Facility in Fallsburg, New York is a maximum security prison for men operated by the New York State Department of Corrections and Community Supervision (DOCCS). Sullivan's maximum security area incarcerates approximately 600 inmates and its minimum security annex has a population of approximately 220 men. The prison is located on an 850 acre stretch of land that also contains Woodbourne Correctional Facility, a medium-security prison. It was built on a sharp upslope overlooking the Neversink River valley.
Sullivan has many programs for men with special needs including a Behavioral Health Unit, a Special Needs Unit, an Intermediate Care Program and a Sensorial Disabled Unit (SDU). The SDU has a Resource Room that enables men with visual or hearing impairments to participate in academic work.