St. Thomas Aquinas College
St. Thomas Aquinas College has joined as a college partner, offering a Bachelor's degree in Sociology at Sullivan Correctional Facility.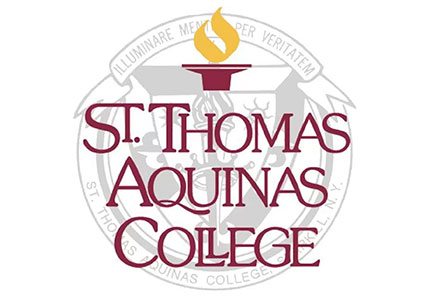 About St. Thomas Aquinas College
St. Thomas Aquinas College is a vibrant, student-centered institution located in the New York City Metropolitan area. Founded in 1952 by the Dominican Sisters of Sparkill as a teaching college, they have grown to a 60-acre campus, providing a safe, welcoming place to study more than 100 majors, minors and specializations in the School of Arts and Sciences, the School of Business and the School of Education. Yet it's just 15 miles north of New York City, giving you quick access to learning, cultural, internship and career opportunities in one of the world's most exciting cities.
St. Thomas Aquinas College focuses on fostering student success. Through the support of their dedicated faculty and administration, and their career development services, their graduates join the ranks of successful alumni, pursuing masters and doctoral degrees, as well as embarking on challenging and rewarding careers. St. Thomas Aquinas College alumni can be found at Fortune 500 companies, in the region's top medical facilities, teaching tomorrow's leaders in classrooms, or working in federal agencies, professional sports organizations, and many other professions.